Cultural Tours
,
Best tours
,
Gurvan Tsenkher Cave (11 days)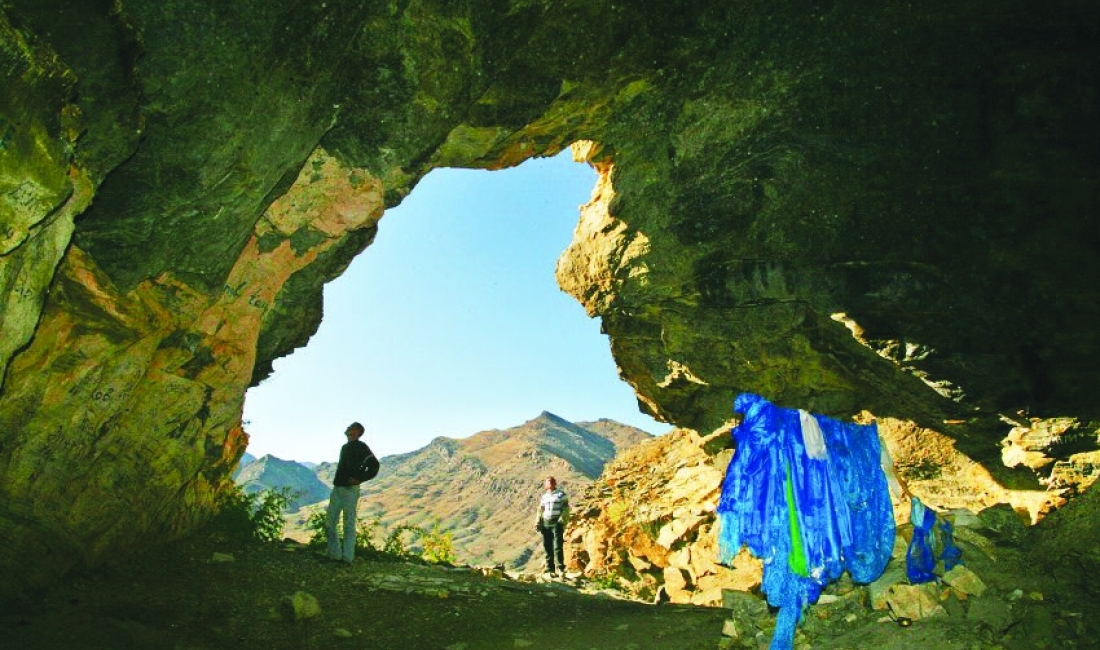 Duration: 11 days/10 nights
Tour grade: Easy
Covering distance:
Group size: 2-20
---
Travel Palaces: Ulaanbaatar - Beltes river - Tsagaan Nuur village - West Taiga - Khuvsgul lake - Amarbayasgalant monastery- -Ulaanbaatar. Activities: Learning nomadic life, horseback riding, hot spas, hiking on the mountain, great monasteries, ancient city, wild horse seeing, cultural sites
---
ITINERNARY:
DAY 1 Welcome to Mongolia!
We will pick you up from airport or train station on time, transfer to your hotel. After refreshment, we will start our tour to explore Ulaanbaatar, the capital city of Mongolia. We can see Sukhbaatar Square, Gandantegchilen Monastery, Museum of National History and Zaisan Memorial on the Bogd Khan Mountain where you will have 360° panoramic view over the city. Later, please enjoy traditional folk concert and welcome dinner. Stay overnight in the hotel. BD
---
Day 2. Take fligh to Khovd town - Gurvan Tsenkher cave
After an early breakfast, we will fly to the Khovd town, the center of the western Khovd aimag. After arriving in Khovd airport, we are leaving the town for our next destination – Gurvan Senkher cave which is dated back to the Paleolithic period, the rock art found in the cave includes symbols and animal forms painted from the walls up to the ceiling. Stags, buffalo, oxen, ibex, lions, Argali sheep, antelopes, camels, elephants, ostriches, and other animal pictorials are present, often forming a palimpsest of overlapping images. The paintings appear brown or red in color, and are stylistically similar to other Paleolithic rock art from around the world but are unlike any other examples in Mongolia. Stay overnight in tented camping.
---
Day 3. Gurvan Tsenkher Cave - Chandmani soum, The Throat Singing Birthplace
Our journey continues to Chandman soum, which is a small local community famous for being the center of origin of Mongolian famous singing of Huumii or Throat singing, across Mount Jargalant pass. This beautiful blue rocky mountain, standing in the southern tip of Har Us Nuur Lake has a stunning view seen from the west. After arriving in Chandmani, we will be settled near the village. After lunch we will meet local Huumii masters and listen to the fantastic melodies of huumii performances. BLD.
---
Day 4. Chandmani town - Khar Us Lake
Today we are driving to Khar Nuur Lake (Black Lake) across the Chono Haraih River ('Wolf leaping river') bridge. You will see plenty of bird life including wild ducks, geese, partridges, seagulls and rare pelicans along the shores of the lakes two connected lakes of Har Us and Har Nuur lakes. We will also visit a bird sanctuary in Khar Us Nuur Lake (meaning 'Black Water Lake in Mongolian). With a picnic lunch on the shore of the lakes, there will be leisure time to enjoy the lake. Overnight in tented camping. BLD.
---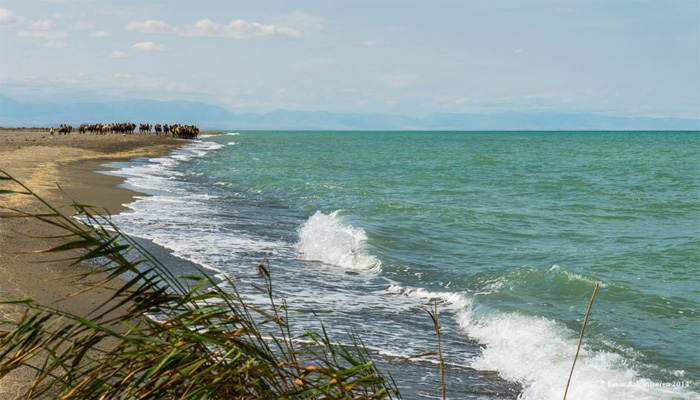 Day 5. Khar Us Lake - Boljiin Lake
After breakfast, you will have tour in this one of the oldest towns in Mongolia. Khovd city built by the Manchus, was the seat of power for western Mongolia during the colonial reign of Qing dynasty. We will visit the local museum and the remains of Sangiin Herem fortress built in the 18th century, which was the residence of Manchu governor. In the afternoon we are driving to the north and arrive at Boljin Nuur Lake. The lake is another good place for bird watching. BLD.
---
Day 6. Boljiin Lake - Tsambagarav Mountain
Today we are driving towards Erdeneburen soum, home to Uuld people, a western Mongolian ethic group along picturesque Havtslyn Am canyon. Drive further to the Mount Tsambagarav (4202 meters) via Hongio. You will visit a local oold herder's family to witness lifestyles of Mongolian nomads in the far western mountains. We will stay on the slope of photogenic beautiful mountain of Tsambagarav. BLD.
---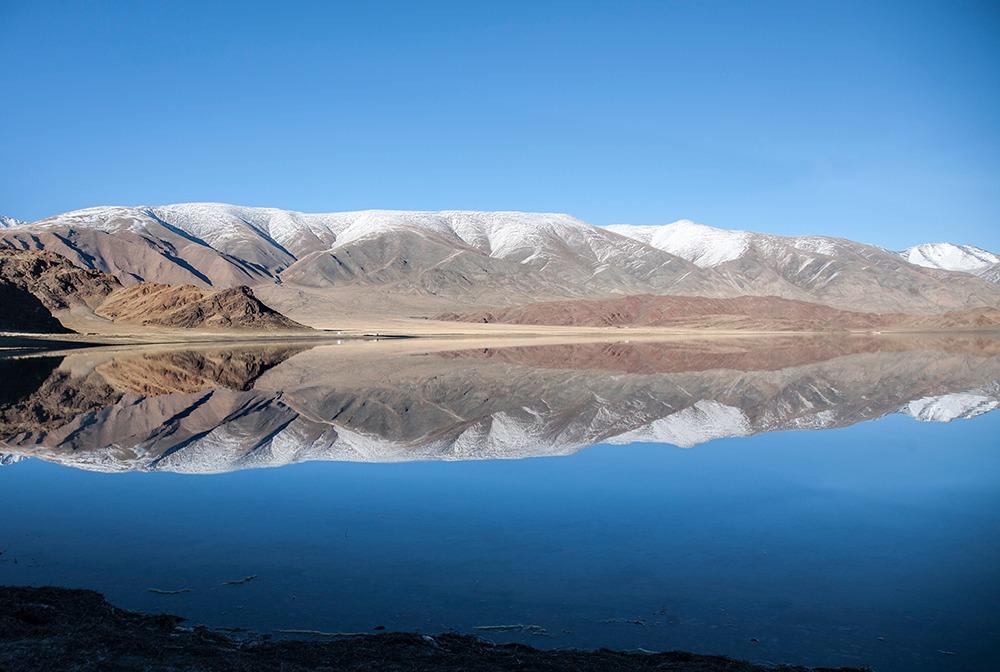 Day 7. The Mountain - Bayan-Olgii, Tolbo Lake
We will continue jeep drive to Bayan-Ulgii aimag, inhabited by Kazakh ethnic minorities who compose around 80 per cent of this westernmost province. On the way, in Salkhitiin Shuudain Zost sight near Tsambagarav, you will see some remarkable engravings on a large rock representing Hunnu (Xiongnu) warriors riding caparisoned horses. On the same rock are other riders, hunting scenes for ibex and argali sheep. Then we will drive to the Tolbo Lake. BLD.
---
Day 8. Travel to Olgii town
Drive to Olgii town, center of Bayan-Olgii aimag. You will visit a local Kazakh family, where you will enjoy Kazakh folklore and see how they make their fantastic colorful embroideries. The Kazakhs who are also famous eagle hunters offer you chances to see their brave hunting eagles. We are staying in Ulgii tonight.
---
Day 9. Take fligh to Ulaanbaatar
Explore the sights of the local town before we get to the airport for late morning flight to Ulaanbaatar. After arriving in Ulaanbaatar, there will be time to go for shopping and you will enjoy a relaxed evening. BLD.
Day 10. Departure day
---